Where we come from
This is the Netherlands, delta of three main European rivers. Large parts of the country lie below sealevel. The rivers Rhine, Meuse and Scheldt have passed through cities, industrial and agricultural areas before flowing into our country. Clean water was always a challenge. This is where Dutch Water technology has its roots.
Water treatment is part of life
The Netherlands has a reputation for flood management because it is in part below sea level. Being at the receiving end of three main rivers, water treatment is just as much a part of our DNA. You might know the Netherlands from its tulips and cheese. It is a very small country, yet one of the world's largest exporters of agricultural and food products, partly enabled by Dutch Water technology.
Revolutionizing the water cycle
a continuous process
Our country is partly man-made. We engineer our world by being both practical and creative. That is the way we look at the water cycle. We are not about doing more of the same on a larger scale. We find new solutions that take the water cycle to a higher level. Practical, efficient, sustainable and cost-effective. It is a continuous revolution, enabled by a unique collaboration of renowned knowledge institutes, market leaders, startups and government. And, moreover, in cooperation with international colleagues and experts.
Our Vision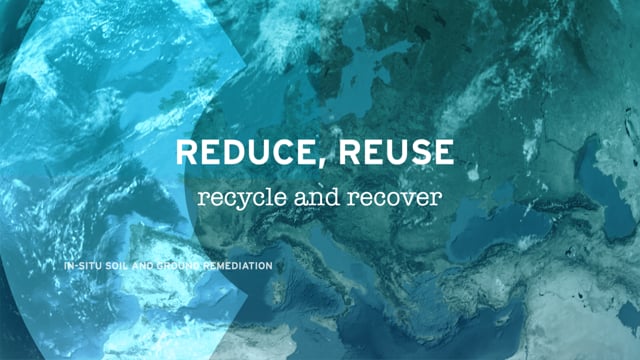 Video player
We are from a small country with an international outlook. This is why we speak our languages and are part of many international projects. Although we are proud of our expertise, we do not think we know it all. In case of flooding, the Americans sometimes say 'Bring in the Dutch!' Very flattering, of course. But we like to speak of 'integrating the Dutch', we like to become part of your project, forging a partnership for the long term. 'Let's work together' has been the slogan of the Dutch Water Sector for many years now.

In 2050, it is estimated that 9 billion people will live in large urban areas. Clean water for people, industry and food will become a challenge. This is why we focus on these three areas: solutions for cities, industry and agriculture.
Cities: an introduction
The circular utility
In 2050, most of the world's population (estimate 9 billion!) lives in large cities. Clean water will become an issue for these immense urban areas. Urban water supply has to enter a new era, changing from a linear supply chain to a circular one.
In today's cities it is mainly the water utilities that operate the water treatment plants. Tomorrow's water utility will be a totally different one: challenged to recover full costs, be energy efficient, rule out leakage, have low carbon emissions and recover as many resources as possible.
Urban water systems
The urban water system also includes flood defenses, drainage systems and even spatial planning, for example creating blue-green corridors. The quality of the surface water within the city itself and the groundwater levels are essential parts of the green infrastructure and need to be monitored and addressed as well.
Industry: an introduction
Reducing the water footprint
Dutch professor Arjen Hoekstra invented the water footprint. Now we know just how much water our jeans cost. And all industries know this is unsustainable. They will have to reduce their water risks, partly because insurance companies and investors demand it. Several Dutch-based multinationals join research projects on water technology. They play an important role to define the specifications for the development of new technologies. This has also led to the development of process-integrated technologies that save water or produce less waste water.
Post-use water treatment
Dutch water technology suppliers are world famous for their anaerobe post-use water treatment. Breweries, paper mills, food factories: all over the world industrial sites are equipped with treatment plants from globally operating Dutch firms. For example, Dutch anaerobe treatment is so popular because it not only purifies the water to meet strict discharge standards, but it also produces biogas. This biogas can be used in factories as a renewable energy source, sometimes even making an industrial site fully carbon free.
Recovering nutrients
More and more industries have serious interest in new treatment technology to recover valuable materials from their water streams. They have become very aware of the issue of a circular economy and the possibility to lower their operational costs by selling recovered raw materials. However, most clients lack access to the markets where these materials can be sold. As a result, the first Dutch water technology suppliers started to become involved as brokers of these waste streams, such as struvite and cellulose.
Agriculture: an introduction
One of the greatest challenges today
Water management is one of the greatest challenges facing the agrifood sector today. Worldwide, less and less water per head of the population is going to be available for food production. In 2050 it will be a third of what it was in 1950, while the world's population will have grown from 2.5 billion to 9 billion people. This is a problem close to our heart, as the Netherlands is one of the world's largest exporters of agricultural produce.
Water and agrifood
We believe in an integrated approach. Water stress is inevitable as the need for water among industry and farmers will increase to feed all these mouths. Realizing food security in the coming decades means that yields per hectare will have to increase, with prudent use of water and nutrients. Combining techniques and information on soil fertility, soil moisture, water buffering capacity and irrigation is what we Dutch call an integrated approach on Water & Agrifood.
Future innovations
The Netherlands
Where innovation comes to live
The unique cooperation behind Dutch Water Technology has led to game-changing innovations, for example in large scale membrane technology, anaerobic water treatment, UV filtering, nutrient recovery and ceramic membranes. These innovations are now part of water projects and installations worldwide.
Innovation for the future
A battery that runs on fresh and salt water, pharmafilters, high voltage water, modular sludge treatment... We need to be smart and innovative to tackle the water challenges we face. Where will the next disruptive idea come from? The Netherlands actively seeks out and supports startups, incubators and test sites.